Wood Look Tile in Tallahassee, FL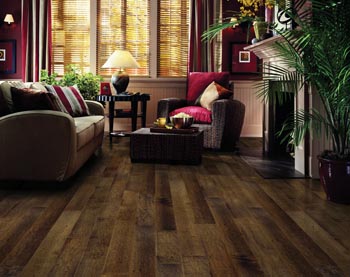 Do you love the classic look of hardwood, but aren't sure if your home is the right fit for this material? Create a style that you love in every part of your residence when you shop for floors at Brian Barnard's Flooring America. At our local showroom, we proudly feature a wide range of wood look tile in Tallahassee, FL, for clients throughout the area. We offer a complete selection of wood plank porcelain tile to fit even the most discerning taste. Visit us today to explore our collection and make the right purchase for your space.
Endless Style Options
Whether you prefer a traditional or modern style for your residence, our showroom carries the perfect stock to fit any room. Ceramic wood tile offers endless style options, making it the ideal choice for those looking for something different. Create a unique look with grouted wood grain ceramic or porcelain planks.
Shop with confidence for wood look tile when you visit our showroom for your purchase. Our sales professionals are happy to speak with you about each of your product options. With our guidance, you will choose the perfect material to create the décor of your dreams.
The Perfect Material for Your Home
You love the look of hardwood. However, this flooring material is not the ideal option for every part of the residence. In rooms that experience higher levels of moisture and humidity, hardwood flooring can begin to swell and warp. Select the right material for your bathrooms, basement, and other parts of the home when you install wood look tile.
Ideal for Busy Households
Do you have children or pets in your home? If you have sources of heavy foot traffic in your residence, you already know the importance of selecting a strong flooring material. Wood plank porcelain tile is crafted to last for years to come without the need for extensive maintenance. You will create a stunning look that you are sure to love.
Heating & Cooling Benefits
On a cold winter day, the last thing you want to do is step out of bed and feel the freezing cold floors. Wood look tile offers a number of heating and cooling benefits in any room. Tile stays cool in the summer, delivering a refreshing feeling as the temperature outside soars. By itself, tile will cool down in the winter, but it also makes the perfect material to accompany radiant heating. By installing this under your flooring, you can keep things warm and cozy during the coldest parts of winter.

Contact us in Tallahassee, Florida, to shop at our showroom for wood look tile for your home. We proudly carry flooring for all manner of décors for customers throughout the area.