The Finest Luxury Vinyl Planks in Tallahassee, FL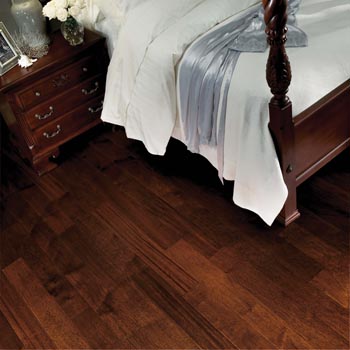 If you're looking for the elegant look of wood floors with all the advantages of luxury vinyl, turn to Brian Barnard's Flooring America. We have the best selection of luxury vinyl planks in Tallahassee, FL, giving you the ability to achieve your dream of beautiful wood-like flooring. We have an unbeatable selection of flooring varieties, remaining up-to-date on the latest trends, styles, and material advancements so that you always get the best. We happily offer the latest in vinyl plank technology that allows it to perfectly mimic the look of wood.
Wood has been the standard of excellence that all flooring is compared to for decades. From bright, welcoming maples to dark, rich mahoganies, wood is the king of class. With luxury vinyl plank floors, you can get everything you want out of wood with greater visual flexibility, durability, and ease of care. Thanks to the latest advances in manufacturing and embossing, vinyl can be made to mimic wood down to the smallest detail. Individual luxury vinyl planks can have everything from knots in the wood to imperfections that occur during the treating process of wood. No one will be able to tell the difference between our LVP and the real thing.
Durability Meets Ease of Care
Homeowners have been flocking to vinyl flooring types for many reasons. Chiefly among them being their unbelievable durability and ease of maintenance. With only minimal effort, it is easy to keep your floors looking great for years down the road. Better yet, they can hold up to all the spills, scrapes, and drops that modern life throws at them. This makes LVP floors the ideal choice for homes with children or animals. Nothing holds up to modern life like luxury vinyl.
Expert Installation Services
The best way to ensure your new floors look great and last for years down the road is to seek our help for professional installation. Our team is skilled and experienced at installing this incredible flooring type. We make sure that everything is in perfect order and that no imperfections remain when we're done. With our services, you'll get the most out of your flooring investment. The luxury vinyl plank floor installation we offer is state-of-the-art, using the latest tools and techniques to ensure that everything is flawless. Turn to the team that is on your side from start to finish helping to make your flooring dreams come true.
Call today for more information on our selection of LVP. We are proud to serve Tallahassee, Florida, and the surrounding area.